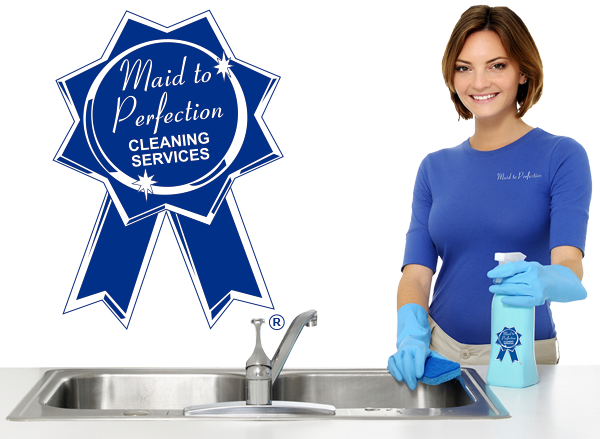 Volusia County's Most Complete Cleaning Service System
Are you tired or just too busy to clean? Are you physically unable to clean and need a helping hand? Maid to Perfection® is here to help with a commitment to great service!
More than a maid service, Maid to Perfection® of Volusia County offers you, the homeowner, house cleaning, window cleaning, carpet cleaning, hardwood floor waxing and buffing, and various other customized and specialized services, designed to fit your needs and your budget.
Let our housekeeping professionals do the hard work for you, so you can focus on the important things -- or just relax.
We don't claim we're the best, our customers do!®
Maid to Perfection® is Green Certified
Honesty
Quality
Dependability
Attention to Detail
English Speaking
Fully Trained Staff
Insured
Bonded
Satisfaction Guarantee
One Call Cleans It All!®
386-255-4766
Or request an estimate online!


Cleaning and Free Estimate appointments available Monday-Friday
Convenient Scheduling
Proudly Serving:
Daytona Beach, Port Orange, Ormond Beach, Holly Hill, and Volusia County, Florida
Maid to Perfection of Volusia County
752 Ballough Road, Suites 1-5
Daytona Beach, FL 32114
** All franchise locations provide House Cleaning. Other services vary by location. To learn more and to schedule a free in-home estimate, contact your local MTP office! **
About The Maid to Perfection System
The Maid to Perfection® corporate office is based in St. Cloud, Florida. The company began in Baltimore, MD in 1980 as an unincorporated business under the name Midy Tidy, and incorporated in 1983. In 1990 Midy Tidy merged to form Maid to Perfection®, and began franchising under that name.

The 35+ years of experience that Maid to Perfection Global, Inc. has acquired is passed along to the franchises to ensure that our customers get the best possible service!